Digital Marketing
with Our Advanced
CRC Training
CERTIFIED CRC TRAINING ON DIGITAL MARKETING
In this technologically driven era, everything is going digital and the capability to lead the digital projects is possessed by only few professionals. The industry today, demands highly skilled professionals for driving their digital marketing campaigns as well as for enhancing their online presence. If you are a fresher and looking forward to a shaping your career and landing up with a high paying job, then this is the perfect course for you. DMSN has specially designed this program for the freshers students willing to shape their career and have a bright career ahead. The course is designed keeping in mind the latest requirement of the digital industry to help you grow faster and reap the best opportunities available. Let's know how this course will help you to reap the opportunities available in the digital world. How this course will help you to build your career?
This course will enhance your competency in the digital world. In fact, the industry requires around 28 lakh digital marketing professionals but the availability is just like a drop in the ocean. Thus, your demand increases after the completion of this digital marketing course and you can easily grab a well-paying job in top MNCs.
SIGN UP FOR FREE DEMO CLASS !
CORE MODULES – (It is a comprehensive course which covers all the major aspects of digital marketing to make you an expert.The core modules of the course are listed below, have a look )
Search Engine Optimization

– in this module you will be introduced to the basic and advanced level search engine optimization (SEO) techniques. It is a comprehensive module which starts with the key terminology of SEO and later introduces you to the advanced technical SEO. In just a short span of four weeks, you will master all the advance SEO techniques in this digital marketing course.

Search Engine Marketing

– This module will be covered in 6 weeks and includes all the basic as well as advanced techniques of search engine marketing. In this module, you will learn the tactics of internet marketing both paid and unpaid marketing. Post completion of this module, you will have an in-depth knowledge of promoting the website and increasing its visibility in SERPs.

Social Media Marketing

– In this module you will learn the art of marketing a business on various social media platforms. In addition, you will also be introduced to the art planning and running different social media campaigns to cater best online marketing practices. This is a 5 week module and post completion of this module you will have an in-depth knowledge to manage different social media handles of a company.

Email Marketing

– It is a 4 week module and will make you an expert in e-mail marketing which is one of the major parts of the digital marketing. In this module, you will learn how to drive email marketing campaigns for your targeted audience. You will also get introduced to few of the latest email marketing tools.

Inbound Marketing

– In this module you will be introduced to the tactics of generating leads, driving sales and growing your business. This module will make you learn the techniques of drawing customers towards your products and services through digital platforms.

Web Analytics

– This 5 weeks module will make you learn the art of analyzing your website performance. You will learn the use of different web analytic tools which in turn will help you to know your website performance,

user

behavior and a lot

more.
SPECIALIZATION MODULES – (These modules are designed, keeping in mind the objective of your digital marketing course. The specialization modules will enhance your knowledge as well as will serve a long way in achieving your objective.)
Social Media Optimization – One of the major objectives of digital marketing is increasing awareness about their brand by sharing the relevant and engaging content on different social media channels. This help in promoting the brand among the customers, so this module will make you capable of meeting one of he basic objective of digital marketing.

E-commerce marketing –

Driving sales and building a strong brand image is one of the basic motives of the companies opting for digital marketing. This module will introduce you to the tac -tics of building online brand image and driving sales.

Website creation

–  Creating a website is the initial step of digital marketing as it forms the base. It is very important for the students to know the basic ins and outs of website creation so to help students develop a crystal clear understanding of digital marketing, website creation is in included as a module.

Mobile Marketing

– with the mobility in the technology, everything is available instantly with just a touch. Thus, mobile marketing also helps in getting customers, so to prepare students in accordance with the demand of the industry, this module is included in the course.

Interview preparation

– students often get nervous and fail to answer the questions in the interview even after knowing the correct answers. To help you crack the interviews in a go, sessions for interview preparations are conducted along with mock interview sessions.
Get 15+ Certification after completion of Course
1

Google Adwords Certification

2

Video Advertising Certification

3

Mobile Advertising Certificiation

4

Google Analytics Certification

5

Facebook Advertising Certification

6

Shopping Advertising Certification

7

Bind Ads Certification

8

Inbound Certification

9

DMSN Certification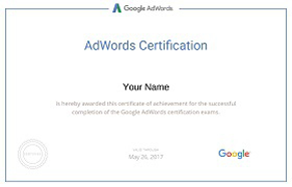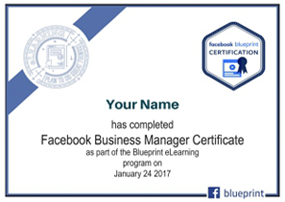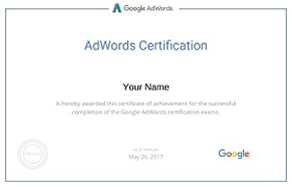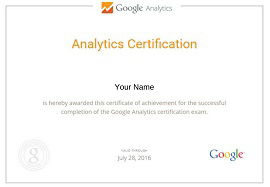 HOW TO GET
DMSN CERTIFIED ?